Home
Registration
Facilitated Courses
Special Education
Online Course Model
Take a Course
Something Title
Self Paced Tutorials
Teacher Enhancement Training
Research / Archives
Interactive NHEON @ edublogs
Office of Educational Technology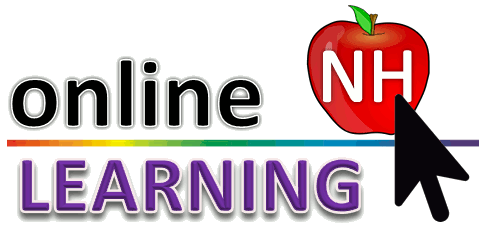 About Us
Contact Us
Course Categories

AS

AR

BP

CE

EC

LA

HE

IE

LT

MA

SC

SS

SE

VG

WL

Self Paced Tutorials

ST
Special Education

Special education is governed by federal law in most educational jurisdictions. Under Individuals with Disabilities Education Act (IDEA), Special Education is defined as"Specially designed instruction, at no cost to parents, to meet the unique needs of a child with a disability." Special education is in place to provide additional services, support, programs, specialized placements or environments to ensure that all students' educational needs are provided for. Special education is provided to qualifying students at no cost to the parents. There are many students who have special learning needs and these needs are addressed through special education. The range of special education support will vary based on need and educational jurisdictions. Typically, the types of disabilities will be clearly identified in the law surrounding special education. Students qualifying for special education support have needs that will often require support that goes beyond what is normally offered or received in the regular school/classroom setting.
National Association of Special Education Teachers
New Hampshire Association of Special Education Administrators

View complete session schedule for details.
Not all courses are offered each session.

Courses and Descriptions
SE-01 Teaching and Assessing Students with Significant Cognitive Disabilities
This course will provide participants with an opportunity to collaborate with other professionals and parents to gain insight into the learning styles of students with significant cognitive disabilities and planning skills necessary to provide them with a successful learning experience. Participants will be able to address why assessment is important prior to the design of lessons for these students. Additionally, participants will gain hands on experience, supported by classmates and instructors, to include these students in the general education curriculum in a meaningful way regardless of the setting in which the student is placed. Participants will consider a wide variety of parental and professional input that strengthens their approach to instructing these students. Learners will establish criteria for mastery and adapt a lesson or activity for a learner with significant cognitive disabilities.
Syllabus | Rubric
SE-02 Everything You Always Wanted to Know about Special Education but Were Afraid to Ask
This course provides an opportunity for elementary school teachers to gain an understanding of the special education process and to explore their role in that process in order to support instruction and learning in the classroom. Throughout the course, participants will become familiar with special education requirements, timelines and resources, explore strategies for collaboration and communication with other professionals and families, and enhance their ability to meet the needs of students with IEPs in their classrooms. This course is premised on the belief that students with disabilities are students first and that good instruction for all students is based on being responsive to individual learning needs.
Syllabus | Rubric
SE-03 Special Students in Regular Classrooms: Technology, Teaching, and Universal Design
This course, co-developed by EDC and CAST (Center for Applied Special Technologies), provides an introduction to the concept of Universal Design for Learning (UDL), and strategies for implementing a UDL approach in instructional settings. Universal Design for Learning is an approach to teaching and learning and the development of curriculum and assessment that draws on current brain research and new media technologies to respond to individual differences. UDL curricula, teaching practices, and policies are inherently flexible and therefore may reduce the demand on educators to develop and implement modifications and accommodations to meet individual differences within general education learning environments. The basic premise of UDL is that a curriculum should include alternatives to make it accessible and applicable to students, teachers, and parents with different backgrounds, learning styles, abilities, and disabilities in widely varied learning contexts. This course is designed to acquaint participants with UDL principles, and provide practical, hands-on experience using software tools and digital media for learning support. Participants will explore how these tools can be incorporated into their classroom practice, and begin preliminary steps to design a curriculum unit that utilizes these tools.
Syllabus | Rubric
SE-04 Parent Involvement Strategies that Enhance Student Achievement
This course is designed to inform both regular and special education teachers about ways in which to invite and sustain parent involvement in your schools and programs. The course uses resources from Improving Relationships & Results: Building Family School Partnerships which were developed by National Center for Special Education Accountability Monitoring (NCSEAM) in collaboration with the Future of School Psychology Task Force on Family School Partnerships. Throughout the course you will explore a variety or resources and strategies to build and sustain a positive partnership with the parents of your students. As a final course project, you will design a plan for implementing at least three involvement strategies throughout the school year.
Syllabus | Rubric
Special Education Courses in Development
Online Course Orientation
All OPEN NH courses begin with an optional face-to-face orientation, allowing participants to become familiar with course login procedures and overall course requirements. Orientation to the course continues online during the first week, so that participants become familiar with course expectations and get acquainted with their instructor and fellow classmates.

Registration
Register for courses by visiting the Registration link in the Navigation bar.
Early Bird registration special apply up to two weeks before course session begins.
If you plan to register in the last week before courses start, contact the e-Learning for Educators Project , or visit the e-Learning Blog, to find out the course status. Not all courses may run.

Download Registration Forms
General OPEN NH Registration (pdf format) for mail in registration. Online registration is available.
Mail-In Form District Cohort (spreadsheet format)

Course Offerings
Courses are not offered during all sessions. View complete session schedule for details of course offerings in each session.

Course Content
Course syllabi are available online to review. The link to the syllabus is available under the course description in each course category. You can also view the complete list of course syllabi links on the Course Syllabus Page.




On Your Own e-Learning
While our regular course registration fee is $130, we also offer self-paced tutorials at even lower cost. These tutorials have an assessment component and will earn you professional development CEUs after successful completion. District cohort deals are also available. View the full list of available tutorials and all the details about them on the Self Paced Tutorials Page.

NH Department of Education Tutorials
The New Hampshire Department of Education is committed to providing guidance and service to schools and districts. OPEN NH offers free online tutorials that support NHDOE initiatives and programs.

Institutes in a Box
As part of the NH Digital Resources Consortium, OPEN NH is hosting the online workshops and Institutes.

Coming Soon.

Conservation Education
As part of the NH Environmental Literacy Plan implementation, OPEN NH is hosting freely accessible tutorials on Conservation Education.

Free Tutorials
There are also free tutorials available, which do not earn CEUs. These will help introduce you to the online learning environment and introduce you to our course model and content. Click on the Moodle Course Login link in the Upper Right hand corner and select "Self Paced Tutorials".




Last updated March 26, 2018