Future Ready Schools New Hampshire


Future Ready Schools New Hampshire seeks to help superintendents, schools, faculty, students, and community members make their Future Ready Committment a reality by providing resources, professional development, and examples of Future Ready teaching and learning in New Hampshire.
Online Learning NH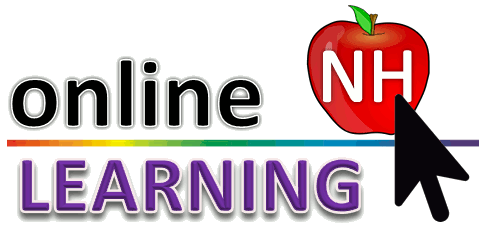 Connecting K12 students, parents, and teachers to online programs in and out of the state of New Hampshire. Resources and guidelines to make informed decisions about online learning.
Roadmap for 21st Century Learning Environments
The Roadmap for 21st Century Learning Environments is a flexible planning tool that helps you chart a strategic path for transforming your schools to meet the demands of today's students and their futures. This free resource was created by Cable Impacts Foundation, the Partnership for 21st Century Learning, and the State Educational Technology Directors Association, with advice from dozens of experts and practitioners.
Technology Tips and Resources for Teachers
Visit these sites on the web for up to date information on technology rich resources for educators.
Free Technology for Teachers
This site is designed to share information about free resources that teachers can use in their classrooms. Richard Byrne, the site's author, is a Maine educator. The site has received multiple Edublog awards for best resource sharing, best ed tech support, and best ed tech site.
Android 4 Schools
Reviews of apps (mostly free ones) that are appropriate for use in K-12 settings. And some suggestions about how those apps could be used by students, teachers, and school administrators.
Emerging Technologyies & Mobilization
The latest and greatest information on emerging technology for digital and mobile learning is maintained by the Tennessee Board of Regents.