Potential NH Funding Sources

Title IV-A Federal Grants Program

Chris Nelson Memorial Grant Program

Capital Mineral Scholarship Program

Partnerships

New Hampshire School Connectivity Initiative

Natioinal Collaborative for Digital Equity

NHSTE Software Purchasing Agreements
The New Hampshire Society for Technology in Education offers schools significant price savings on popular software titles. NHSTE has purchasing agreements with some hardware vendors as well. These pricing deals are open to all schools in New Hampshire. Some purchasing deals also apply to schools in Vermont. Check the NHSTE Software Promotions webpage for more information.

NH Accountablity and Data Systems

The New Hampshire Department of Education's iPlatform for education data stories from schools/districts. The concept behind this portal is to enhance transparency and stimulate community conversations with parents, districts, legislators, and others about the state of their local school systems. We all have a stake in the success of our K-12 education system and we all share the common aspiration of well-educated students.
Get Involved! Be Involved! Stay Involved!

Project Tomorrow Speak Up
Speak Up provides an easy way for students, parents and educators to participate in your local decisions about technology, as well as contribute to the state and national dialogue about educational technology. Since 2003, Project Tomorrow has collected the viewpoints of over 3 million students, educators and parents. The Speak Up dataset represents the largest collection of authentic feedback from these key educational stakeholders.
NH SpeakUp 2020-21
Collection Period Extended to August 15, 2021
Chris Nelson Memorial Grant Program
A program of the NH Society for Technology in Education, the Chris Nelson Memorial Grant Program provides educators an opportunity to fund a specific project in their classroom, school, and/or district. Projects to be funded will have a foundation in the use of emerging instructional technologies to assist and enhance content delivery.
Christa McAuliffe Sabatical
Christa McAuliffe, a social studies teacher at Concord High School, touched the nation when she was chosen from among 10,000 applicants to be the first teacher in space. After her tragic death in the Challenger space shuttle launch of 1986, Governor John Sununu established, with funding from the state legislature and private contributions, a trust to support this program as a way to memorialize Christa. Each year, the program, administered by the Charitable Foundation, awards a year-long leave of absence to an exceptional New Hampshire public school teacher. The sabbatical provides the teacher with the time, space, and funding to explore, through a self-designed project, new ideas and ways to enhance classroom teaching.
Wellborn Ecology Fund
The Wellborn Ecology Fund serves to increase knowledge about the environment, ecology, and natural history of the Upper Valley through support of experientially-oriented programs that focus on the region's people, schools, institutions, and communities. The Wellborn Ecology Fund supports programs that provide Upper Valley residents with the knowledge, experience, skills, and understanding necessary to make informed decisions and take useful actions aimed at protecting and sustaining the natural systems of the region. The fund also supports professional and leadership development, peer learning circles, the annual Wellborn Ecology Conference, a quarterly e-newsletter, a weekly article series on natural-history topics, and other initiatives to build capacity for high-quality ecology education in the Upper Valley.
Capital Mineral Club Scholarship Program
The purpose of this scholarship opportunity is to enable an aspiring student to expand his or her formal Geology or Mineralogy training. This scholarship also allows the Capital Mineral Club members to share their passion of Geology and Mineralogy with the candidate in the hope of establishing a lasting social and working relationship. You can submit an application through the Concord Capital Mineral Club's website.
New Hampshire School Connectivity Initiative
Led by New Hampshire Educational Technology, NHSCI is a collaboration between DOE, the New Hampshire Department of Information Technology, the New Hampshire Department of Resources and Economic Development, and the University of New Hampshire.
NH Esri GIS State Partnership
Statewide provision of free licenses for ESRI ArcGIS software for education and research. Available to both public and private schools, and approved non-formal education organizations.
National Collaborative for Digital Equity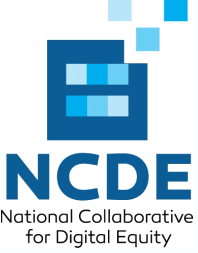 The Collaborative was co-founded in 2013 as the Digital Opportunity Consortium, by co-chairs Dr. Robert McLaughlin and Dr. Paul Resta. Reflecting the compelling need to speak to potential investors with one voice about why and how to approach digital equity investments and initiatives systemically, we refashioned the consortium as the National Collaborative for Digital Equity, headquartered in Weare, New Hampshire. NCDE works to address the compelling need to speak to potential investors with one voice about why and how to approach digital equity investments and initiatives systematically. The original Digital Opportunity Consortium continues to be powered entirely by volunteers. Our aim is to close the digital divide at home for the nation's low-income schoolchildren and their families. We also help educators and those who prepare future educators and school leaders to learn about essential technology resources, how to use them in teaching and learning, and how to ensure all students enjoy full access to them. We partner with communities, states, professional associations, companies, schools and preparation programs to provide digital access at home at the lowest possible cost to the most essential learning technology resources including broadband, computing devices, educational content across the PreK-12 curriculum, ongoing tech support, and low-interest financing even for families with poor or no credit.
Future Ready New Hampshire
Future Ready is an effort to maximize digital learning opportunities and help school districts move quickly toward preparing students for success in college, a career, and citizenship. The initiative will provide districts with resources and support to ensure that local technology and digital learning plans align with instructional best practices, are implemented by highly trained teachers, and lead to personalized learning experiences for all students, particularly those from traditionally underserved communities.
Digital Learning Day
Digital Learning Day is about giving every child the opportunity to learn in a robust digital environment everyday, with the goal of success in college and career. The New Hampshire Society for Technology in Education (NHSTE) is making a difference in New Hampshire's schools by taking the pledge to support the effective use of digital learning and technology in education.
#GoOpen New Hampshire
Through the #GoOpen initiative, the U.S. Department of Education supports States, districts and educators using openly licensed educational materials to transform teaching and learning. The #GoOpen initiative and the growing network of States, districts, and educators has not only provided a space for robust discussions about the merits of open education resources (OER), but also supported broader dialogue and dissemination of information on the policies and practices that impact teaching, learning, and collaboration. #GoOpen State and district leaders are documenting and sharing new approaches to professional learning for teachers, and curating resources that offer students and teachers options for personalizing learning, and strategies to support curating, creating, adapting and sharing OER.
GoEnnounce NH Consortium
GoEnnounce is an ongoing, student centric learner profile tool, which replaces paper binders. Schools and districts license a student's own URL, that stays with the child year after year (k-12). GoEnnounce offers educators, administrators, and parents a quick and easy, interactive, assessment tool to understand the "whole child", in all areas ranging from academic progression, planning future goals, and extra-curricular participation.

Symbaloo NH Consortium
Symbaloo is an online tool for educators that makes it easy to save, organize, and share resources. You can use Symbaloo to store your favorite links, including: websites, articles, Google Docs, videos, and more. With a Symbaloo PRO workspace, you can publish valuable links on your own Symbaloo domain and share it with students, colleagues, or even parents!

VitalInsight NH Consortium
VitalInsight is the first diagnostic improvement technology to provide the evidence leaders need to validate success and quickly diagnose, prioritize, and address the root causes of underperformance. VitalInsight is offering K-12 schools in the State of New Hampshire the opportunity to participate in statewide consortium pricing for NH Districts.

Photon CDI NH Consortium
Photon is designed for learning at school, where students develop their robots by solving tasks and experiments. All tasks and experiments are based on a story in which users help Photon to explore our world. Gr. PreK-8 Photon provides an engaging way to teach students coding as early as Pre-K to middle school and beyond. Coding teaches students skills that transfer to other areas: collaboration, problem-solving, computational thinking and creativity.

Sketch Up Pro
There are some new upgrades to our NH SketchUp Pro Partnership. Network IP Addresses are required for the updated licenses. SketchUp is 3D modeling software that is easy and intuitive, allowing anyone to model in 3D quickly and accurately. Using 3D models, students in your school can make more informed decisions, communicate project details, and share ideas with their teachers and classmates. Network IP Addresses are required for the new licenses.

If your district already has an old or expired SketchUp license, please contact NH Ed Tech for upgrade information.

3DBear NH Consortium
3DBear, is an Augmented Reality "maker" program students can use to create, and then interact, with scenes on a phone or tablet. Teachers can use 3DBear in ELA, Social Studies, Science, Art, SEL, or Math to teach students or for students to demonstrate their own mastery. The act of creating for a real audience also teaches higher level skills such as design thinking, creativity, problem solving, computational thinking, and collaboration and provides a link between academic subjects, student interests, and the real world.3DBear works on iPads and iPhones (with an A9 processor or later), and Android devices. It will not work on most chromebooks or Windows machines.

Adobe Statewide Purchasing Agreement
The New Hampshire Department of Education participates in the Cummulative Licensing Program with Adobe. Under this agreement schools, districts, and SAUs will be able to purchase Adobe products under the CLP program at the highest level of discount. To participate, you must enroll as a state license user.




2gnoMe (To Know Me)
2gnoMe is a cloud-based platform that supports educators with personalized professional development. Winner of multiple awards in education, the 2gnoMe approach puts teachers at the center of their own Professional Development. The platform clarifies who needs what kind of learning, helps system-level stakeholders shape personalized learning for every teacher, measures usefulness and impact of the learning activity, and is aligned to your framework or set of standards for compliance.

TeacherCoach NH Consortium
TeacherCoach brings personal growth and professional development to your faculty, parents, and students in New Hampshire Districts for free as part of a New Hampshire Partnership Pilot Program. As part of the resources provided through this pilot, educators can engage in learning communities from educational law to nutrition, that are supported through experts in nearly every field. The NH Consortium Pilot Program seeks to improve student outcomes through teacher leadership, engagement, and fulfillment.

Boston Globe News in Education Program
The Boston Globe Foundation's News in Education program provides Globe content, classroom lessons, educational materials, and programs to teachers and students in classrooms across the Commonwealth. News in Education is a program of The Boston Globe Foundation, Inc.

Teaching with Testimony Student Video Challenge
Teaching with Testimony invites students ages 13+ to discover their story and make a difference in their communities for the chance to win $10,000 in prizing!

Internet Essentials from Comcast
A program designed to bring the power of the Internet to more students and families across the country. Internet Essentials offers affordable pricing for home computers and internet service to qualifying families. Participating customers get fast home Internet service without price increases; no activation or rental fees; a computer at initial enrollment at reduced cost; and free Internet training, online or in person.

GLOBE Program
The Global Learning and Observations to Benefit the Environment (GLOBE) Program is an international science and education program that provides students and the public worldwide with the opportunity to participate in data collection and the scientific process, and contribute meaningfully to our understanding of the Earth system and global environment. Announced by the U.S. Government on Earth Day in 1994, GLOBE launched its worldwide implementation in 1995. GLOBE provides grade level-appropriate, interdisciplinary activities and investigations about the atmosphere, biosphere, hydrosphere, and soil/pedosphere, which have been developed by the scientific community and validated by teachers. GLOBE connects students, teachers, scientists, and citizens from different parts of the world to conduct real, hands-on science about their local environment and to put this in a global perspective.